I recently stumbled across a new blog somehow or another through the web.........most likely pinterest, and now have a major, humongo case of home envy.
If you haven't already stumbled across The lettered cottage yourself then please, please, please go directly to TLC; do not pass

Go

; do not collect $200.
Take a peek at this budget savvy duo, Kevin and Layla Palmer, and their uncanny ability to know exactly how I want to decorate my next house.
The before and after of their kitchen had me at hello and I can't wait to see what they do with the rest of their home as they renovate one room at a time.
Standard builder, straight out of a box type decor. Their home has great bones.
Just look at the transformation below............I'm in lurve!!!!!!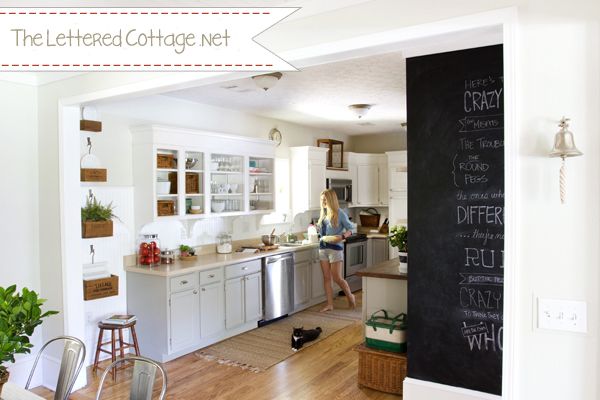 Their laid back, airy home speaks "Australia house" to me. Ocean breezes and sandy toes, nothing too stuffy and oh so kid friendly.
Not to mention the fact that these guys have obviously not experienced renovator "burn out" yet, so they have the attitude that anything is possible and are eager to do as much of the work themselves.