There are so many amazing talented people online these days offering their artwork to lazy people such as myself, for free!!
I especially love scanning the net when it comes to seasonal celebrations such as valentines day.
Here are a few of my favorites flying around the Internet...freeeeee...just need a printer and LOTS of colored ink. (Notice I didn't say it would save you money???)
You are the cheese to my macaroni.........*tear* how frigging adorable?
Traditional.
So many options......just pic one!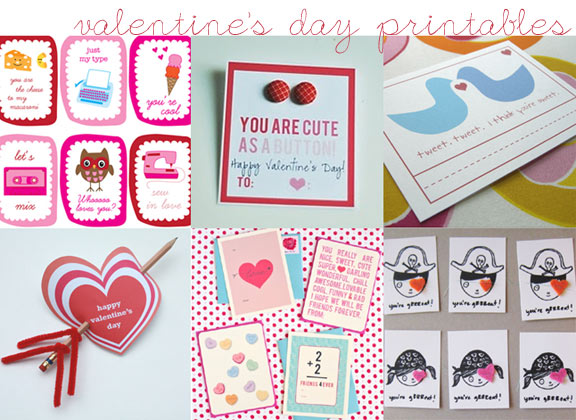 WHOOO doesn't have a soft spot for owls? I'm such a dork!
cute,cute,cute.
Cute and simple.
Like I said before, colored ink is a given for major impact!
Ahhh the season of love.
I still have yards and yards of colored butchers twine to put to use so I'm trying to think of some fun valentines crafts to share with you all this week.
Anyone have any super romantic plans for V-day this year? The hubby's birthday is on the 15th so he gets the annual double whammy, two day love-arama celebration....lucky man!!
Lord help me!